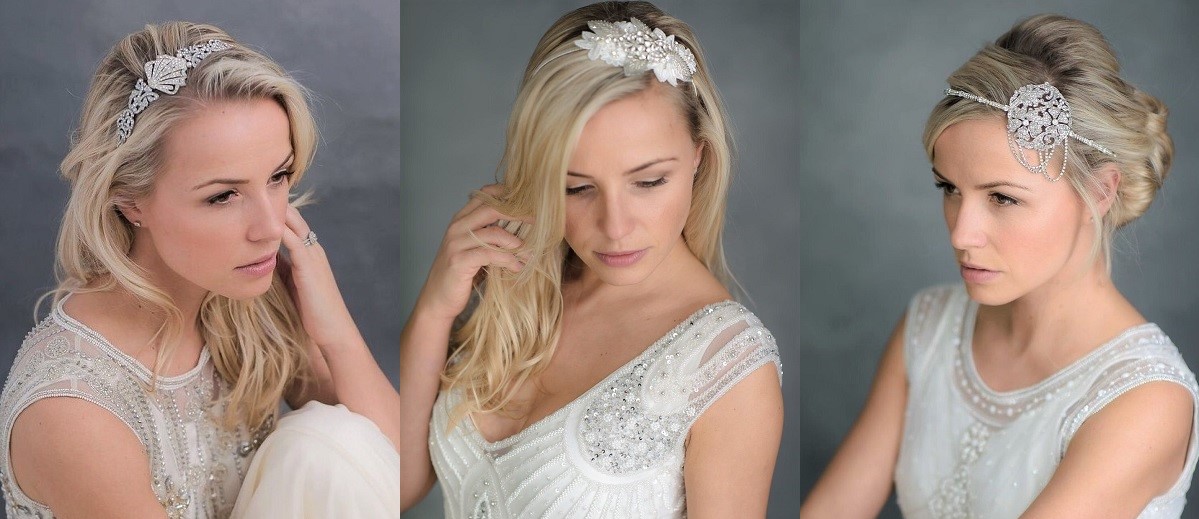 Unique Vintage Bridal & Occasion Headwear, Jewellery & Accessories
Genuine vintage and art deco jewellery pieces, specially chosen for their unique character and beauty, are lovingly reworked into extraordinary, intricate, one-off vintage headpieces and hair adornments. Our collections include art deco headbands, jewelled hair vines and hair chain adornments, draping browband designs, birdcage veils and vintage hair combs, plus a range of complementing jewellery and accessories. Treasured pieces from history, transformed into exquisite contemporary bridal headpieces and accessories with an authentic vintage heart. Every one as unique as its wearer.

Each unique vintage headpiece, art deco headband, bridal hair comb and jewellery accessory is individually handmade with the greatest care, using only the finest materials. The carefully chosen vintage components are complemented by freshwater pearls, Swarovski crystals and diamante, hand-beaded lace, ostrich feathers and tulle flowers. Silver, gold and rose gold designs available. We specialise in the 1920's art deco era, creating extraordinary art deco headbands and striking art deco combs. Browse our ready to wear vintage bridal headpieces and vintage accessory collections, or consider our bespoke service where we can work with you to create your perfect vintage bridal headpiece design. For more details on any aspect of our service, please don't hesitate to contact us.
Featured Products:
As seen in:
---

---