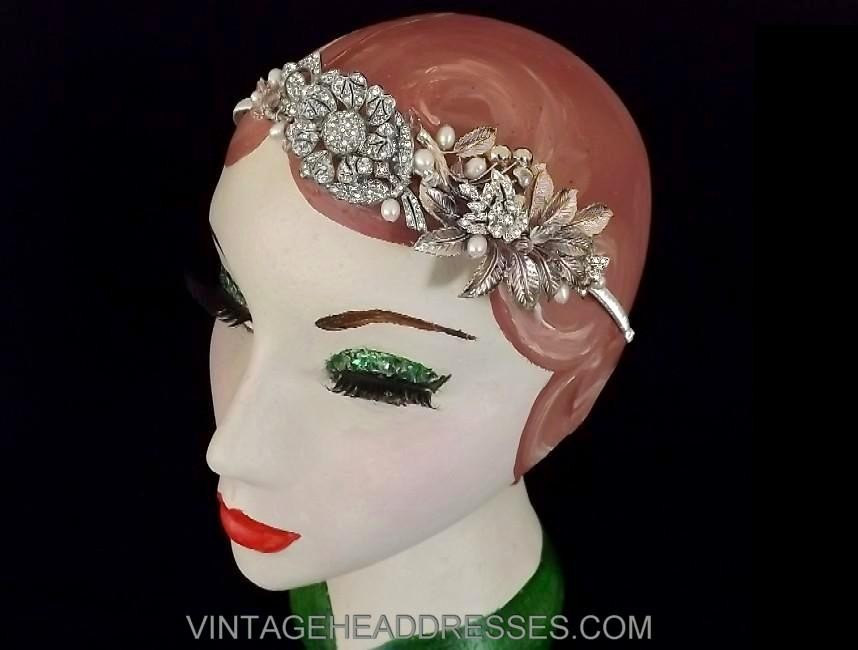 Rose Gold Bridal Headpieces and Accessories
A key wedding trend for 2016 is the soft glow of rose gold. Following on from the popularity of blush bridal dresses and accessories, rose gold metallics are being seen everywhere; from wedding cakes and venue decor, to shoes, bridesmaids, and most of all, accessories. We have created a collection of beautiful vintage rose gold bridal headpieces, all featuring rare vintage pieces, offset with rose gold Swarovski pearls and crystals. Below are a few ideas to provide inspiration to all you lovers of rose gold, along with some designs from our vintage rose gold bridal headpiece collection.
Rose gold decor adds softness and warmth. A sparkling table cloth, a carefully chosen cake or the glitter of warm golden glass accessories.
Rose gold headbands, bridal hair vines and headpieces continue the theme. The mix of silver and rose gold tones allows the headpiece to complement existing jewellery. We can also add in pure gold tones too, to create a wonderful soft mixed metallics effect. Each rose gold headpiece and hair vine is create around authentic vintage pieces; each one as unique as its wearer.
Rose gold bridal accessories, such as shoes, add delicate touches of the colour to an ivory dress. Bridal bouquets of rose gold and warm blush tones look soft and dreamy, and the current trend for mix and match bridesmaids in metallics looks amazing when including the warmth of rose gold.
We can create custom rose gold headpieces to match your wedding dress detailing, or just to bring to life your own vision of your dream headpiece. The beauty of rose gold and mixed metallics is that it works well with all hair tones. Have a look at our existing rose gold designs, or contact us so that we can work with you to create your perfect rose gold headpiece or hair vine hair accessory.